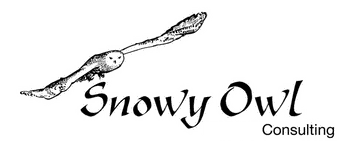 Our Partners

We have established business relationships with a number of other related organizations. By doing this we are able to focus on what we do well. When we encounter something that is outside our scope of expertise we call on our partners to fill in the missing skills, knowledge, or vendor relationships. Click on the partner's name to visit their web site or contact them.

ARkival Technologies, Inc.
ARkival Technologies is a magnetic media specialist. They manufacture and sell computer and video tapes made with their own Barium-Ferrite media that provides outstanding durability and long-term data integrity characteristics. They are also experts at testing and evaluating magnetic media quality under a wider variety of conditions. They sell a software tool that detects and reports on actual computer data tape media errors by looking behind the scenes of normal error correction.
Choice Logic Corp.
Choice Logic offers a powerful combination of world renknowned expertise in polling theory and survey techniques along with a powerful Java-based software suite that allows anyone to easily create, administer, and analyze web-based surveys of all types. Visit their site to learn why their D*cide software is the most functional survey package on the planet!
eRichards Consulting, LLC
e-Richards Consulting has a long history of providing technical assistance to companies needing specialized knowledge. They provide outstanding consulting resources primarily to companies in the greater New York City area and Connecticut. Visit their website for more details.
ePura
ePura is an e-commerce consulting company in the southwest with connections into Verisign, ShopSite, and others. They offer very competitive rates for hosting your website with or without e-commerce capabilities. Visit their website for more details.
Northeast Kingdom Information Associates
These design partners provide a wealth of experience and expertise in crafting outstanding web site designs that clearly and effectively communicate your site's message to all who visit. See for yourself what some of their work looks like by visiting their web site.
Web Sights & More, LLC
Web Sights & More, LLC provides outstanding design services that support our highly interactive web sites. Their ability to collaboratively integrate design with the underlying code technology that we put into place makes them a valuable partner than can help you to succeed.

Copyright © 2002-2019, Snowy Owl Consulting, LLC